Welcome to Lavender Hill, a lifestyle property owned by Trish and Jason Delamore. Trish and Jason are passionate about creating a sustainable lifestyle block, providing fabulous accommodation in Auckland and sharing their adventures with other like-minded people. We have a combination of lavender plants, olives and lemon trees. Added to this are a few sheep and alpacas.
The main house on the property is a 1970s Ian Burrows designed home. Jason and Trish are very much looking forward to working on the house to create a stunning family home.
There is accommodation available for those staying in the Kumeu, Riverhead area and Jason and Trish are happy to share their adventures with others.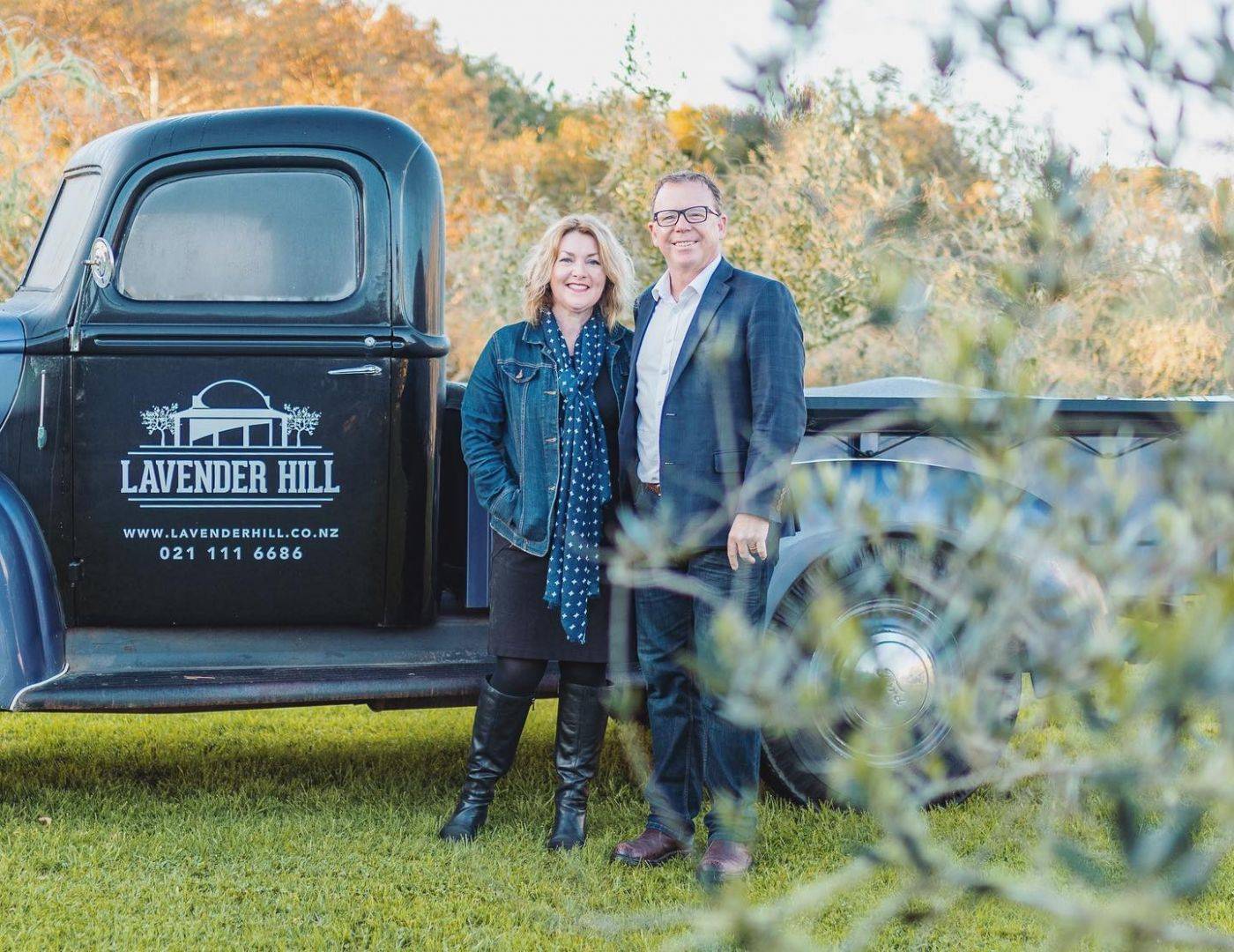 ENJOY OUR AWARD-WINNING PRODUCTS AT THE FOLLOWING OUTLETS
| | | | |
| --- | --- | --- | --- |
| Amano Restaurant | Auckland Central | | |
| Greenhithe Liquor Store | Greenhithe Auckland | | |
| Merchants Liquor | Albany Auckland | | |
| Henrys Centre City | Dunedin | | |
| Regional Wines and Spirits | Wellington Central | | |
| HarBar | Akaroa | | |